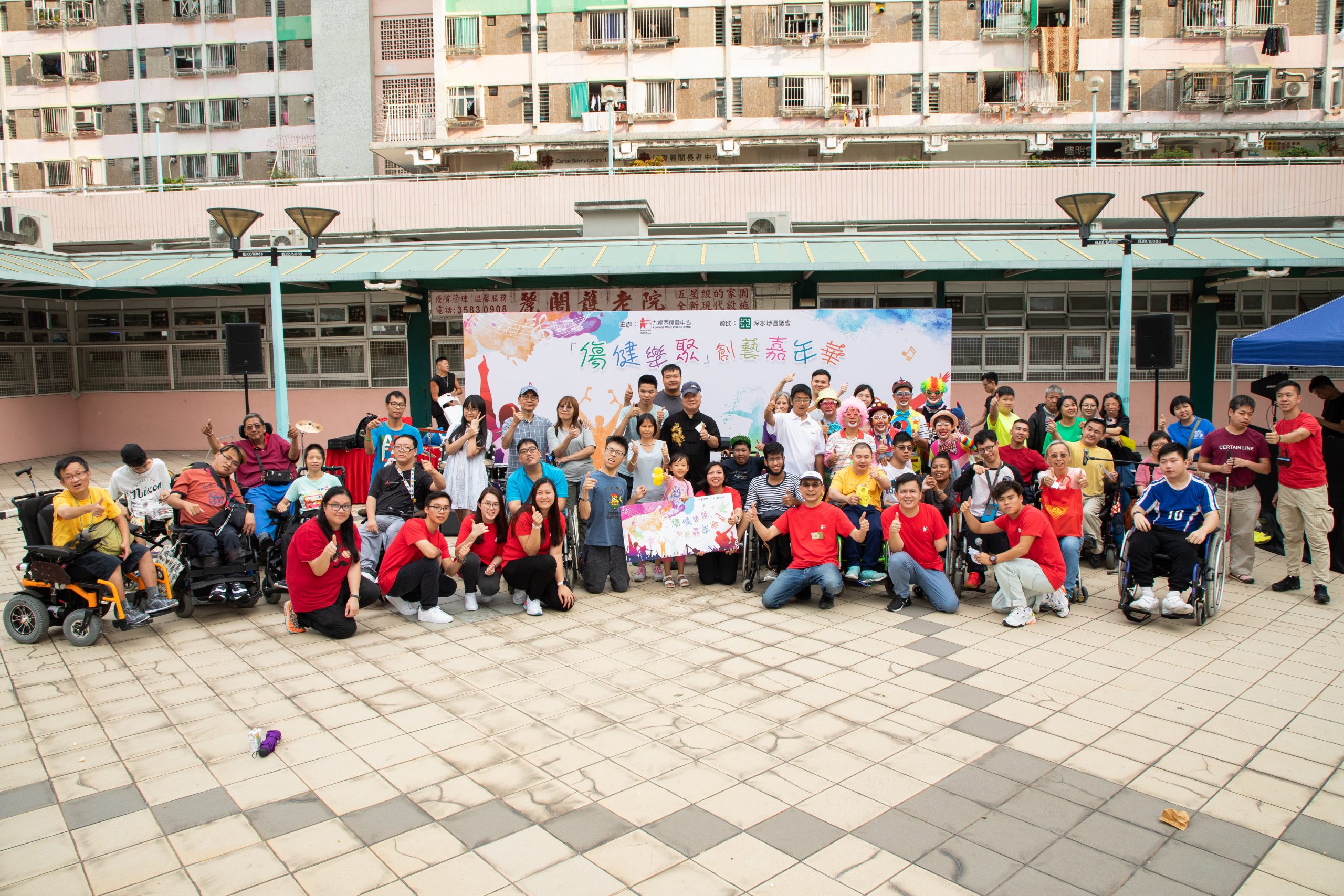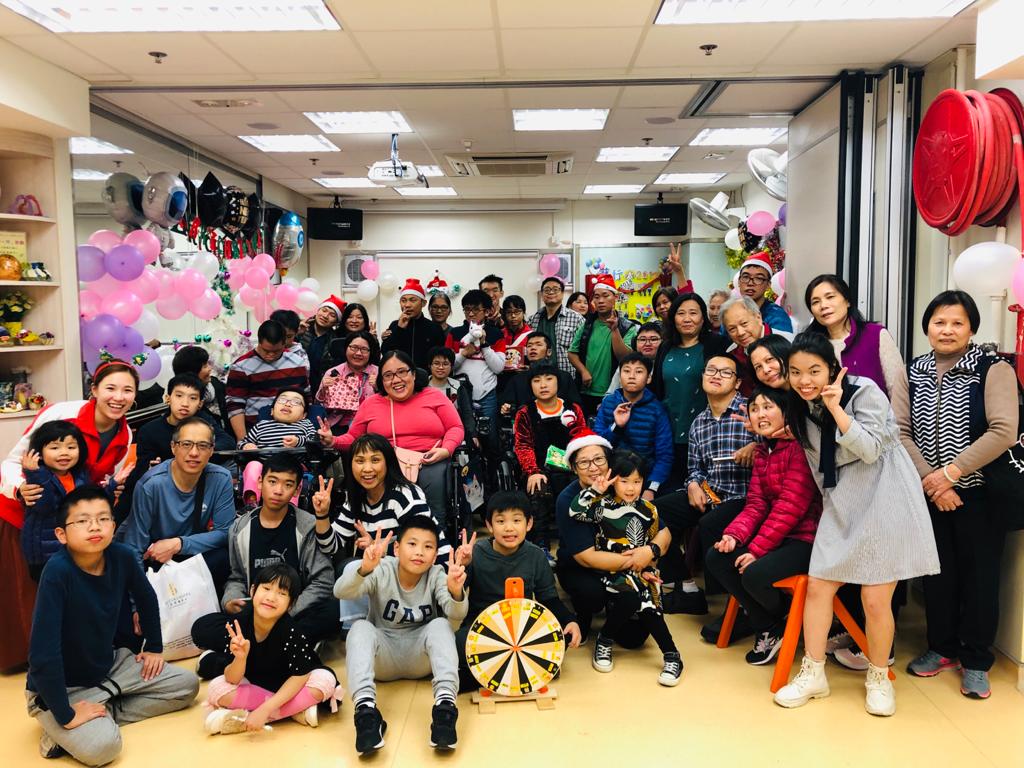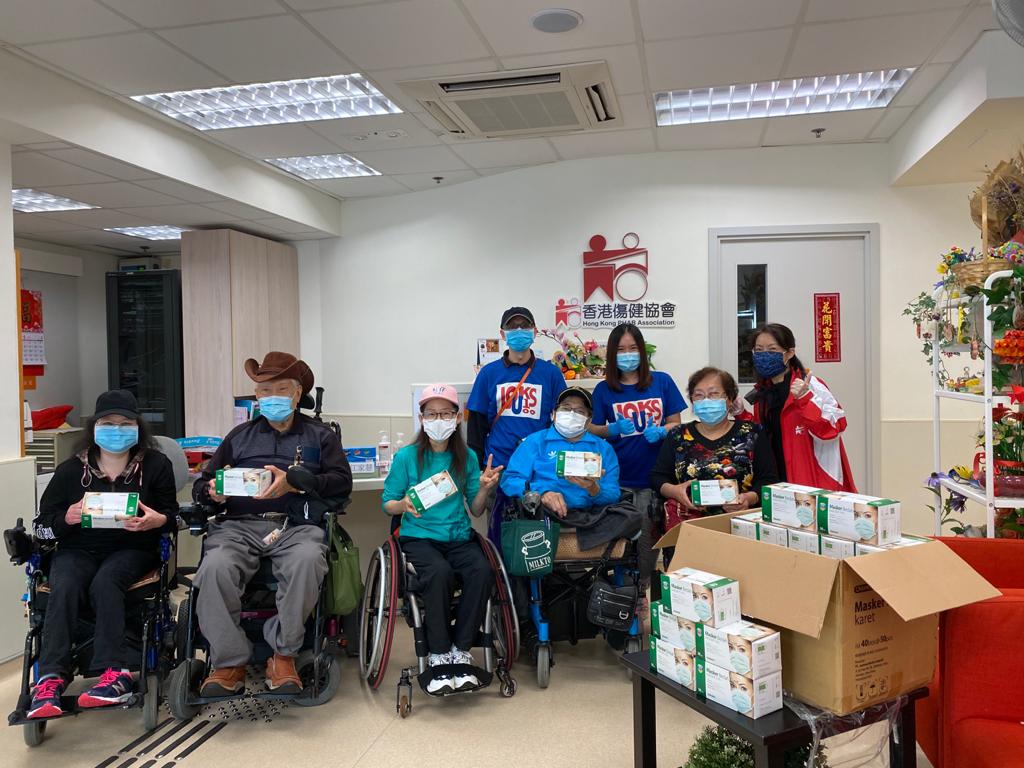 Service Objectives
To help persons with disabilities to develop their potential and build up their positive personal values through different supportive services and social and recreational activities. At the same time to facilitate and encourage community inclusion of persons with disabilities.
To promote the concept of PHAB Integration through public educational activities and community activities. And providing training and support to family members/careers of persons with disabilities so as to enhance their caring abilities and to relieve their stress.
Service Targets
Persons with disabilities and their family members/carers
Able-bodied persons
Scope Of Services
Indoor and outdoor activities like birthday parties, picnics, campings, visits, barbecues and field trips are organized so as to enhance the psycho-social development of our members.
Therapeutic groups (e.g. horticultural therapy groups) and Supportive Programmes (e.g. workshops, trainings & activities) are provided to persons with disabilities and their family
Counselling Service
Therapeutic Groups & Supportive Programmes
Social and Recreational Activities
Interest Classes and Skills Training Programmes
Developmental Groups and Activities
Public Education Programmes and Workshops
PHAB centre's service forms
PHAB centre service counselling referral form download (Chinese Only)
PHAB centre Individual and Family Membership Application form download(Chinese Only)
PHAB centre Wheel Chair Loan Application form download(Chinese Only)
Application Requirements and Procedures
The applicant must be a Hong Kong resident
Application of individual membership is available for persons aged 6 and above
For persons aged 18 and above, he/she can apply for family membership with a special discount if he/she brings one or more immediate family members such as parents and children.
For persons aged below 6, he/she must apply for membership through family membership
After filling in membership application form, please bring identification document, one photo and membership fees to a nearby centre in person. (For postal application, please contact related centres)
The amount charged for individual membership is based on the announcement from Social Welfare Department
Membership is calculated annually starting from 1 April to 31 March, for a period of one year.
Withdrawal Procedures
Members can withdraw their memberships by filling in withdrawal application form and returning with membership card to related centres in person or by mail.
Membership fees will not be refunded.
Our centres have the right to terminate the membership of members who violate the centre regulations and the membership fee will be refunded by proportion.