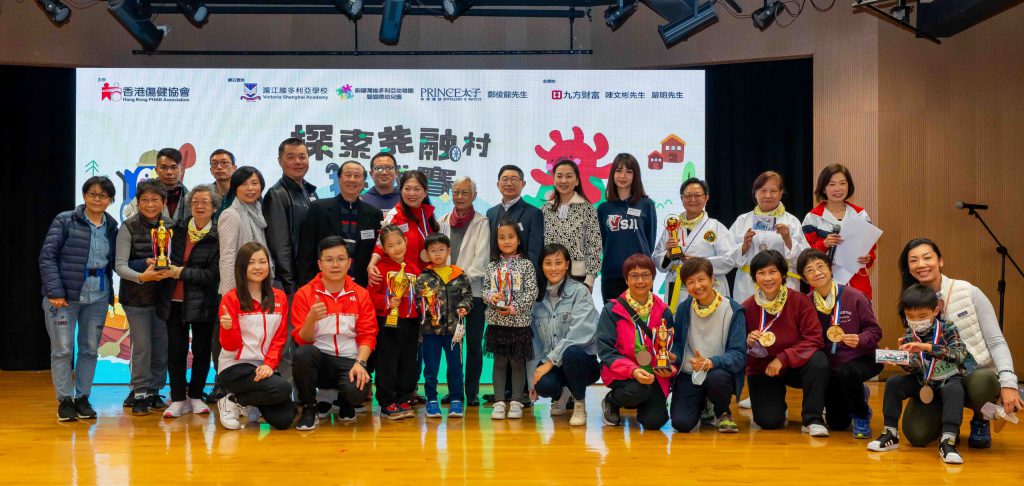 To raise public awareness for building an inclusive and accessible community, the Hong Kong PHAB Association has created a "PHAB Village" at the Jockey Club PHAB Camp. The Association encourages the public to form "Inclusive Discovery Teams" and participate in the PHAB Discovery challenge to complete different tasks and gather various inclusive spirits. This event brings together different people and promotes collaboration between persons with and without disabilities. Fundraised will be used to promote the services of Association.
The event of "PHAB Discovery Challenge" was successfully held on February 5th, with over 200 participants from corporate, public, family, and school teams joining the challenge. Participants teamed as "PHAB Discovery Team" members and helped the villagers of PHAB Village to solve various problems. The challenge included tasks such as wheelchair experiences, rock climbing, wheelchair basketball, canoeing, and puzzle games, allowing participants to experience different camp facilities and gain a deeper understanding of the lives of persons with disabilities, embodying the spirit of inclusion.
Many teams expressed that the challenge was exciting and fun. They also appreciated the Association's staff, who acted as villagers, for their careful planning. In addition to teaching participants how to use wheelchairs, each task was filled with plot and thought. The awards ceremony announced the champions, runners-up, and third-place winners of each category, as well as the highest fundraising award and the best dressed team award. The Association thanks all corporate, public, family, and school teams for their participation and congratulates all winning teams. Thanks to all sponsoring organizations and assisting groups, the event was successfully held, allowing the public to participate in charity and enjoy fun and meaningful inclusive activities.
Acknowledgments (in no particular order):
鑽石贊助:
滬江維多利亞學校
銅鑼灣維多利亞幼稚園暨國際幼兒園
太子珠寶鐘錶愛心慈善基金有限公司
鄭俊龍先生
金贊助:
嚴明先生
陳文彬先生
九方財富(香港)有限公司
協助機構及企業義工團體:
方德金控有限公司
安普測量顧問有限公司
香港地產行政師學會
維森集團有限公司
香港浸會大學運動學系
香港聖約翰救護機構