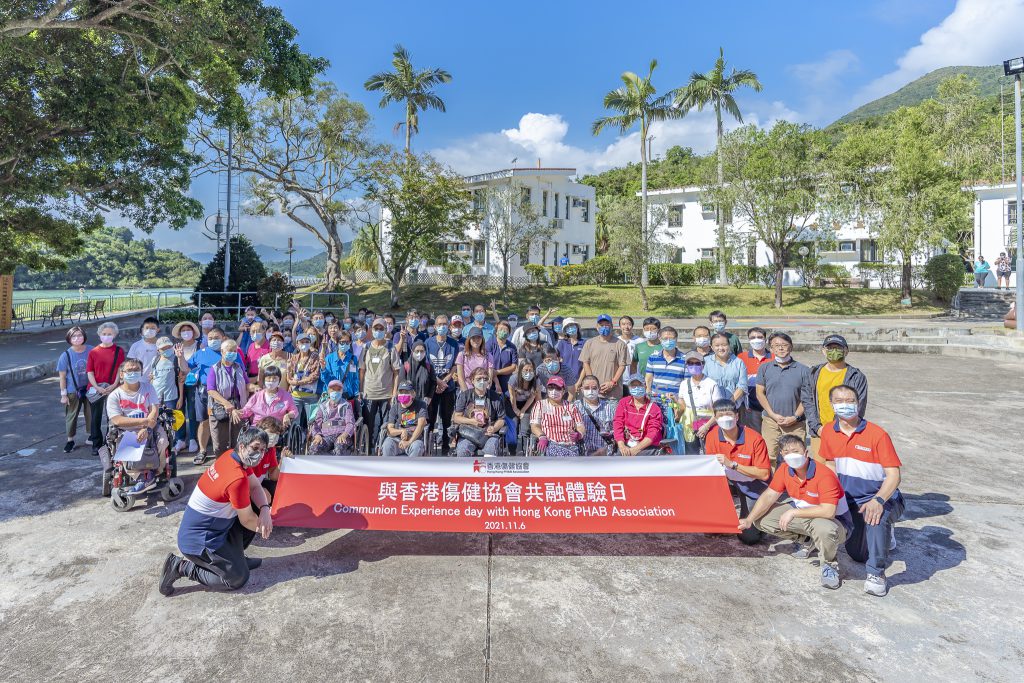 Hong Kong PHAB Association organized "Communion Experience Day" with Hitachi Group in Po Leung Kuk Jockey Club Pak Tam Chung Holiday Camp on 6th October, 2021.
Through different types of activities, volunteers had a deeper understanding of people with disabilities and people with Special Educational Needs. Participants also have opportunities to communicate and cooperate with the members of Association through group games.
Hong Kong PHAB Association partnered with corporate and professional associations to promote the concept of integration between people with and without disabilities through a variety of projects including education and training, professional assessment and treatment, potential development, employment opportunity, and public education in Hong Kong.
Corporate may develop their Environmental, social & governance (ESG) sustainability strategy, commit to corporate social responsibility(CSR), and join us to promote the concept of integration by the following ways. For more details, please browse bit.ly/3qSa277 or contact Corporate Communication & Development Section.
Contact no.: 2551 4193
Contact email: ccd@hkphab.org.hk